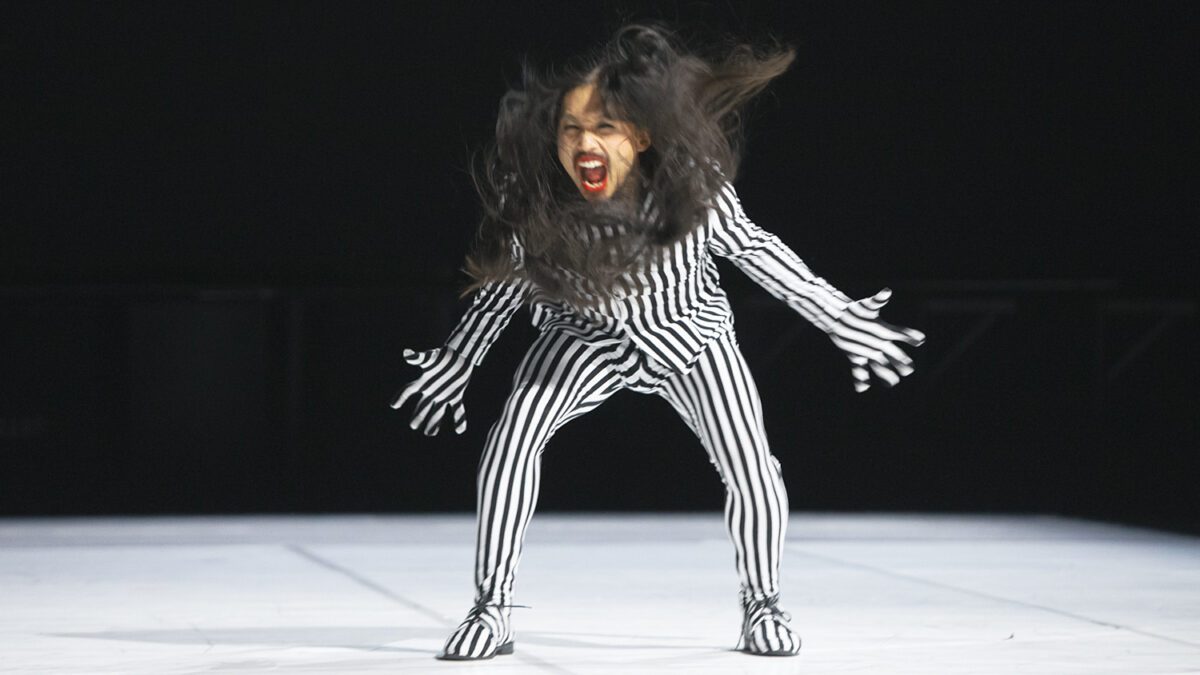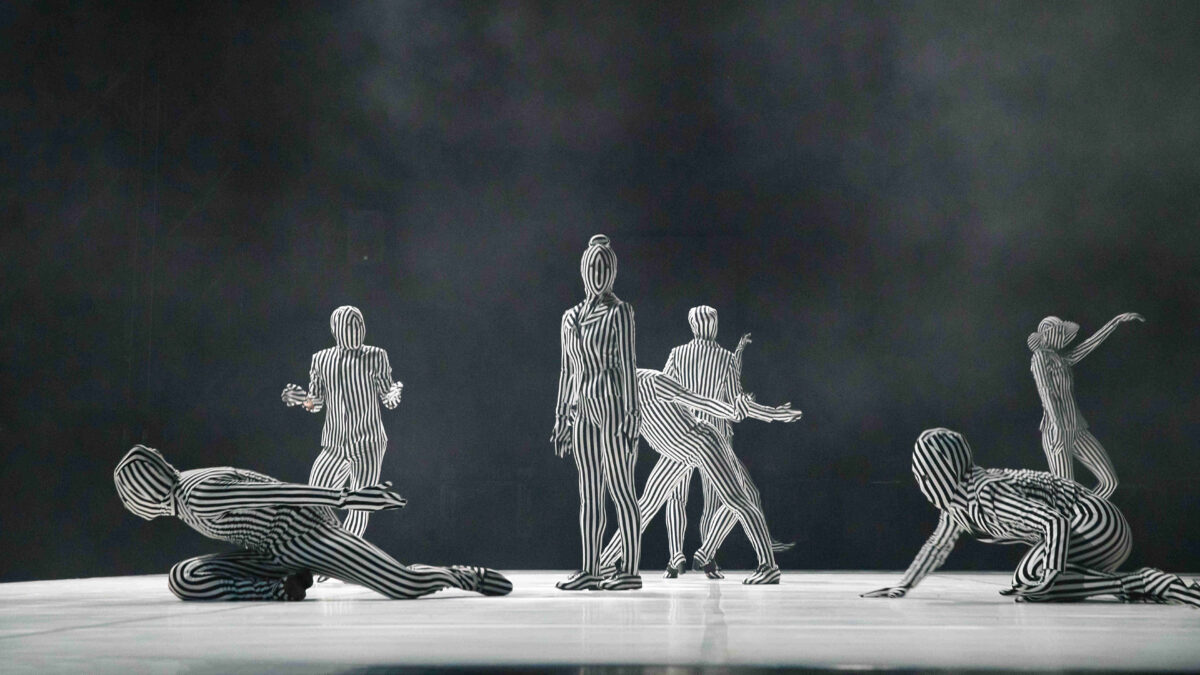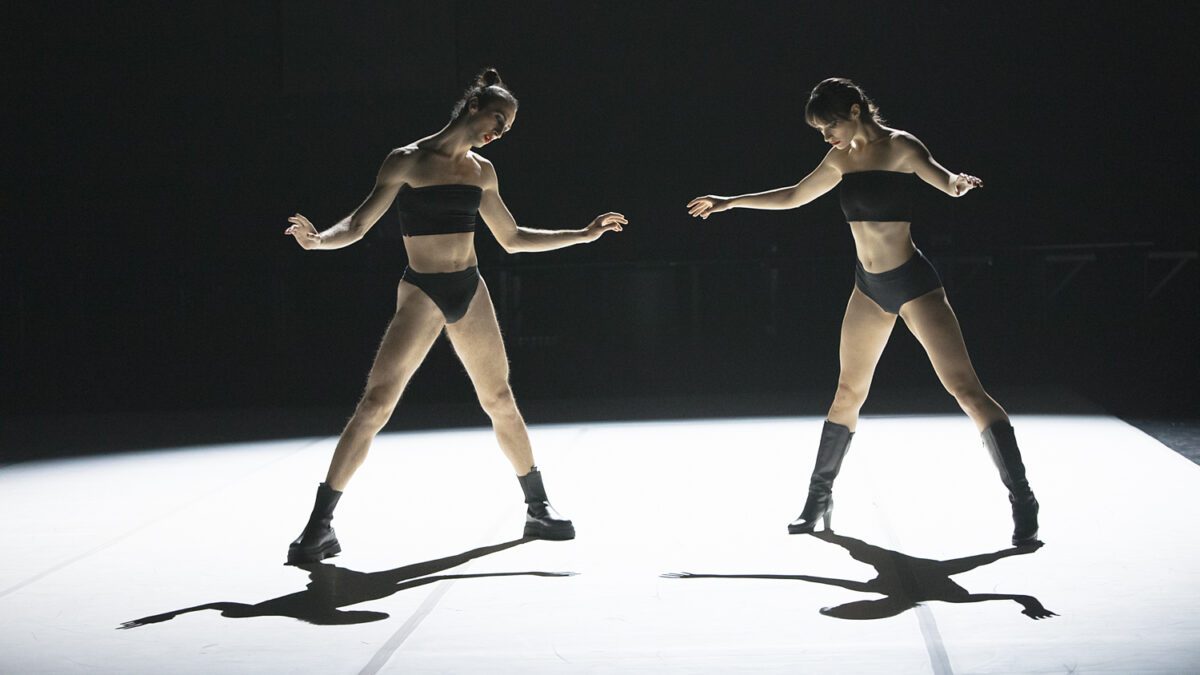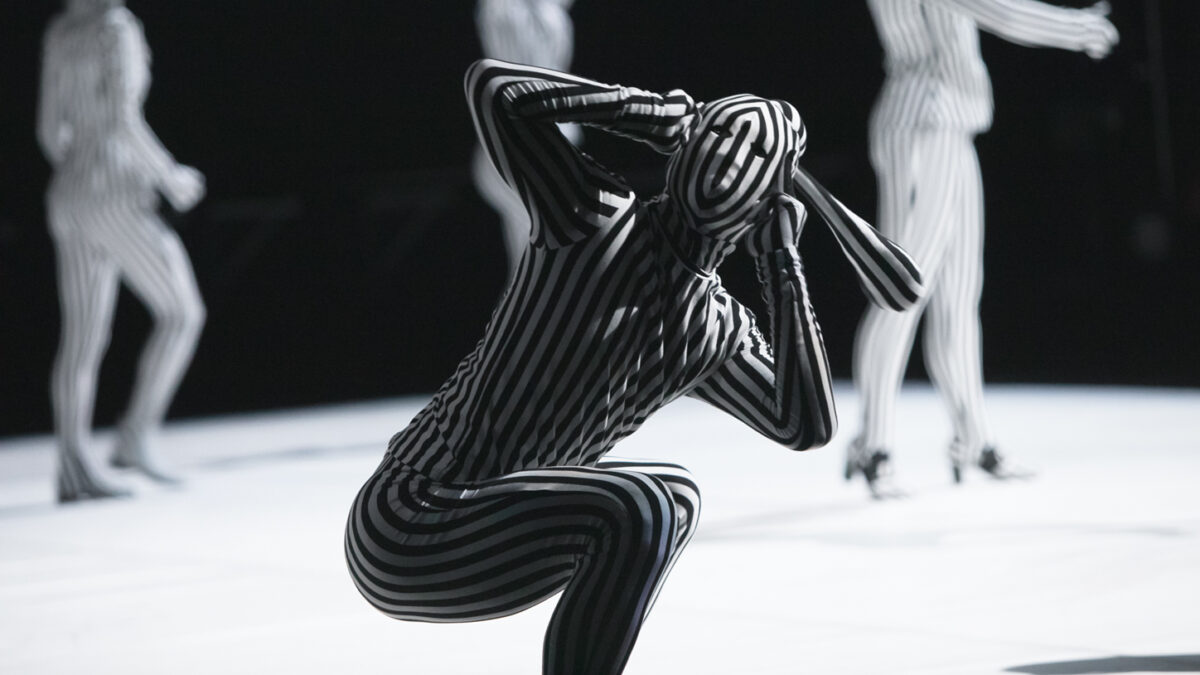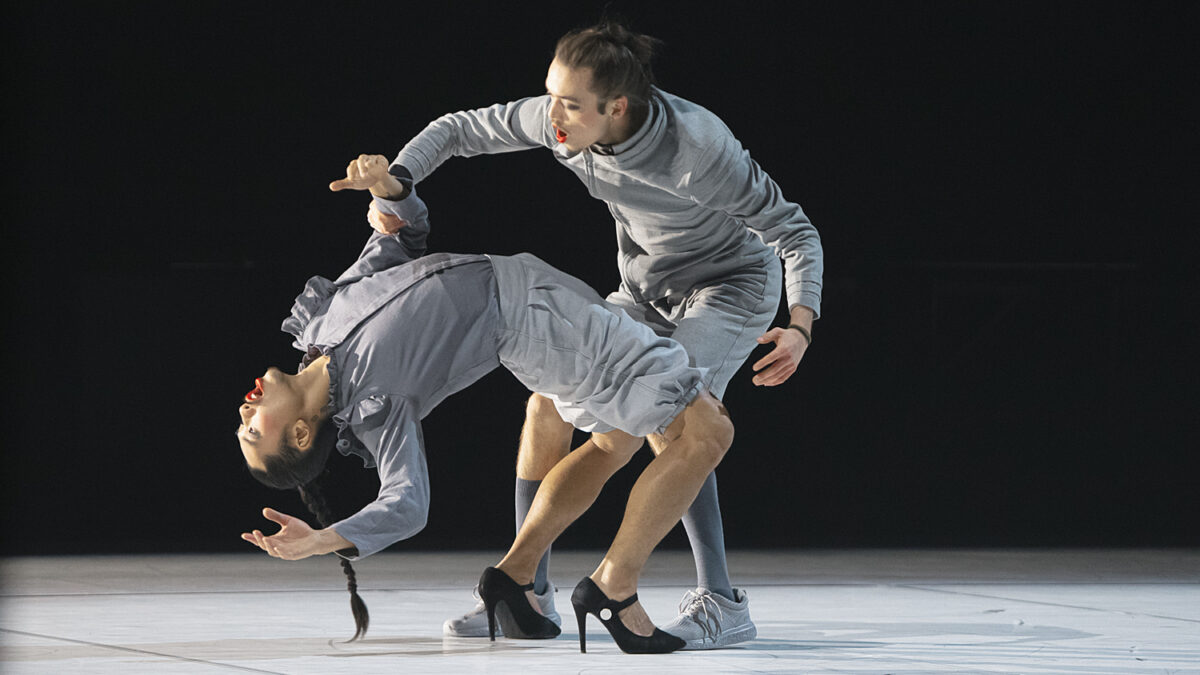 ---
amour espace 2021
Kaunas Drama Theatre, Lithuania
7 nov 2021
A new creation by Ben J. Riepe based on the
original amour espace production from 2007
As a new production for AURA Dance, German choreographer Ben J. Riepe created a new version of his piece amour espace, which has been touring internationally and was originally produced for five performers in 2007. Together with the dancers of AURA DANCE Theater, the piece has been reworked and newly created into a grand 2021 version for ten performers. The original version, highly formalistic in style, put three male and 2 female dancers in a non-descript room that could be somewhere secluded on earth but just as easily in space, playing with the double-meaning of the title-giving word "space" (espace). Sporting anachronistic as well as futuristic details in costume and movement, the five performers set out to engage in physical encounters around the moment of a climactic kiss. The new version highlights elements of our reality in the digital age and at the same time allows for a more visceral, more physical and animal-like approach in performance and movement than the 2007 version. "I created amour espace in 2007 and it is a very important piece in my body of work", says Ben J. Riepe, who has been awarded with several prizes since he founded his company in Duesseldorf almost 15 years ago. "Looking at it again now, I'd like to embody some of the ideas, elements of productions, influences and creative input that I have been experiencing since then within the formal framework of this piece." Ben J. Riepe's works are known to roam between dance/choreography and the Visual Arts and increasingly make use of Music, Composition and Song on stage as well, creating overwhelming productions of total art. In it's 2021 version, amour espace includes Live-Music and dense atmospheres of light, sound and performance, which allow for a very sensual experience for the audience.
"Doing a new amour espace version has been long since in my mind and the invitation to Kaunas to work with the reknown ensemble of AURA and a cast of ten dancers has given us the opportunity to embark on this journey together", Ben. J. Riepe states.
Choreography: Ben J. Riepe
Based on the collaboration with the original cast: Swanhild Kruckelmann, Fa-Hsuan Chen, Patrick Mueller, Linda Nordström, Evgeny Pankratov
Choreographic Assistance: Izaskun Abrego
Composition (based on the original composition from Alex Alves Tolkmitt): Misagh Azimi
Licht (based on the original design by Dimitar Evtimov): Ben J. Riepe, Monika Šerstabojevaitė
Kostüm (based on the original design by Anna Kleihues): Ben J. Riepe, Gwen Wieczorek
Performance: Chih-Yuan Yang, Ester Bega, Gavin Law, Heung Won Lee, Julija Mintautė, Kris Dao Nicholls, Ludovico Murgia, Marine Fernandez, Natsuho Matsumoto, Pepe Jaimes
Artistic Director AURA Dance Company: Birutė Letukaitė
amour espace 2021 was financed by the Lithuanian Council for Culture.