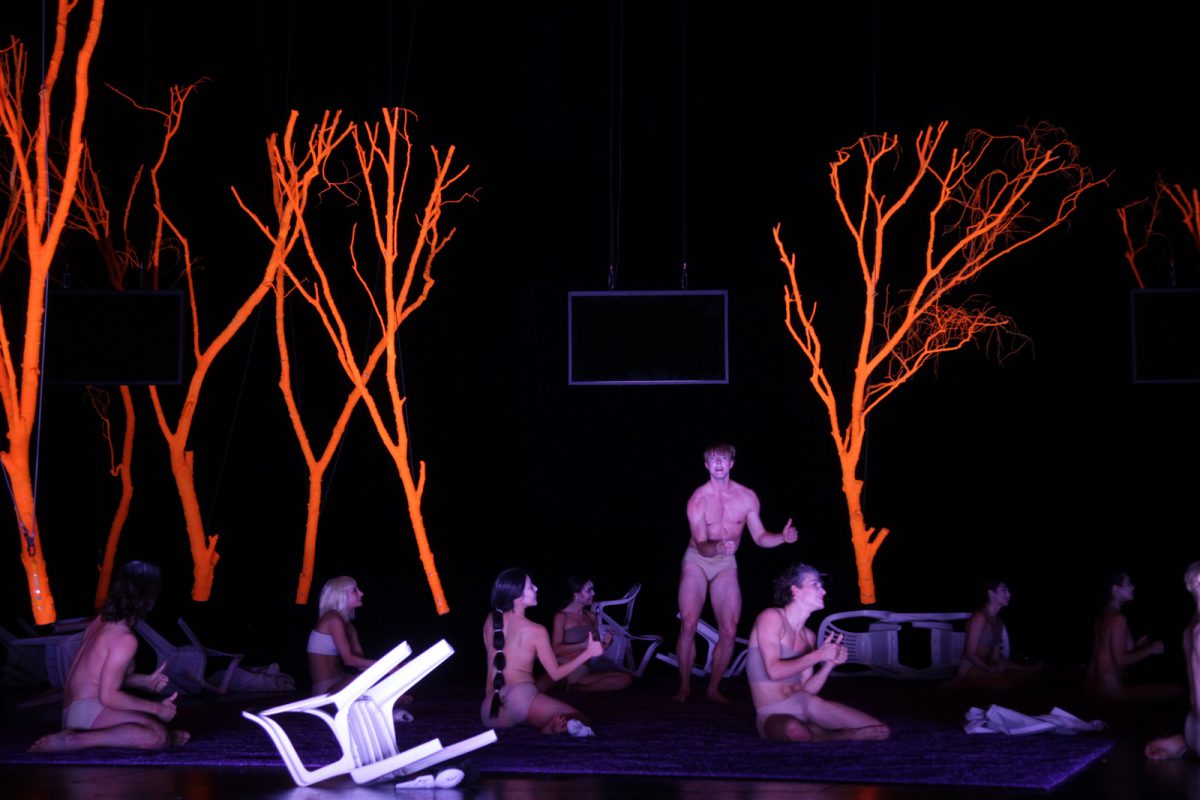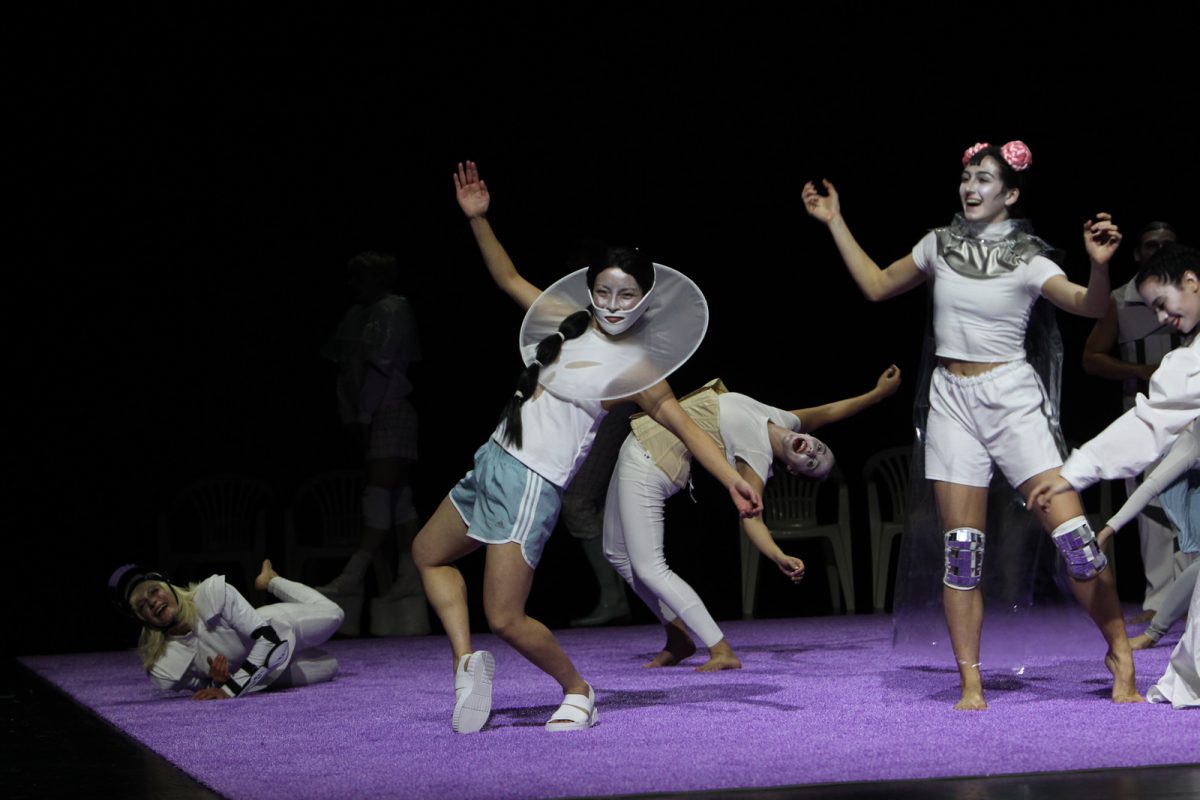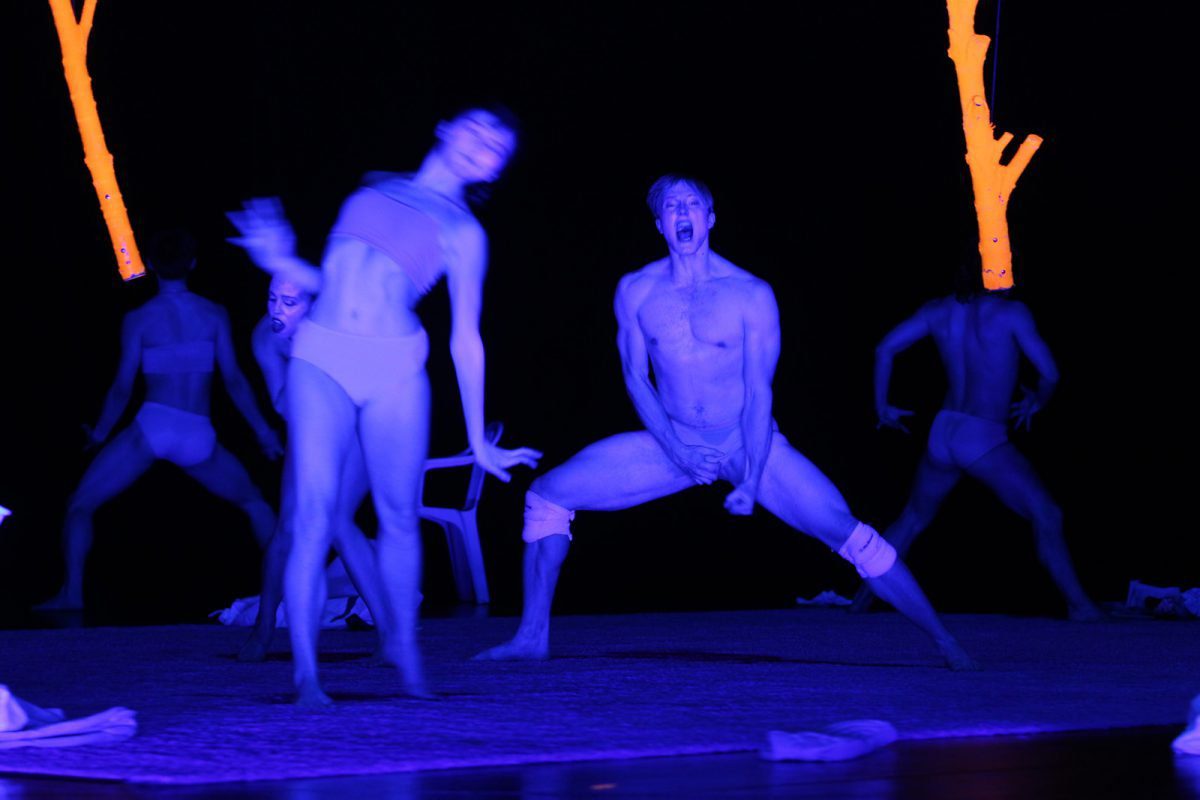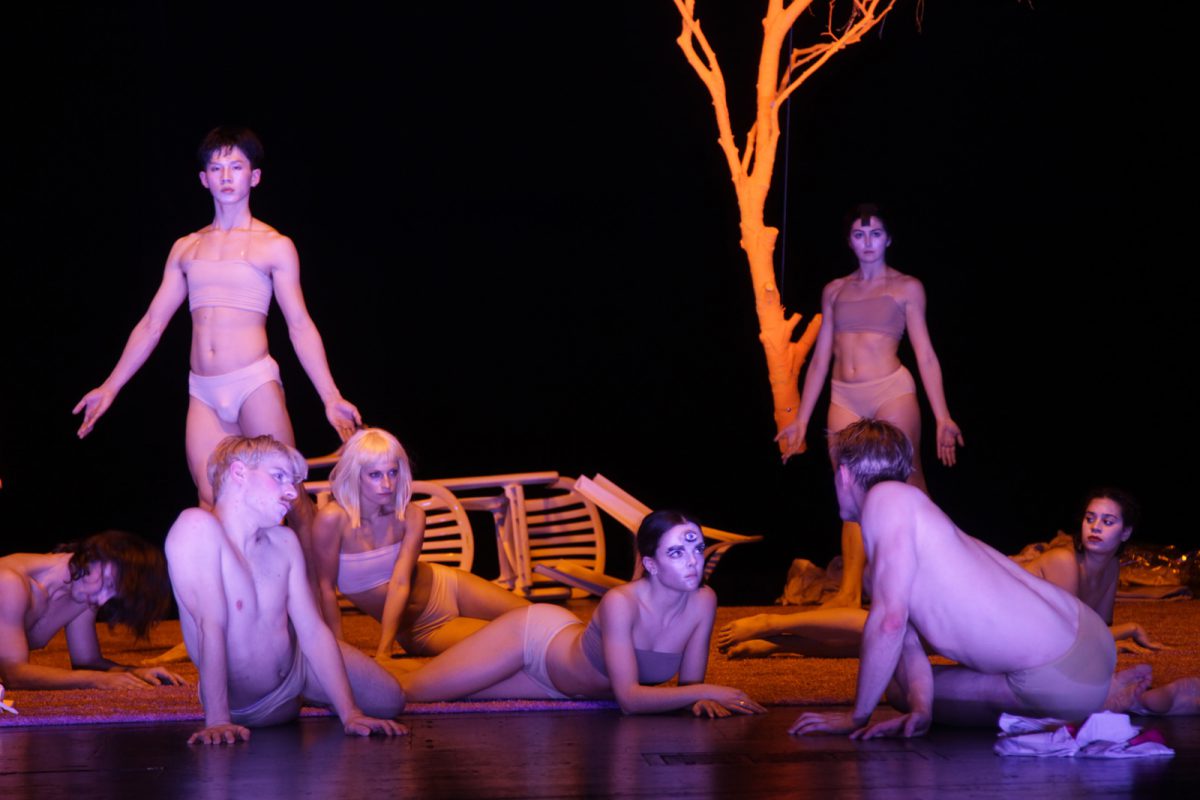 ---
Geister (Say Goodbye)
Theater Osnabrück
9 nov 2019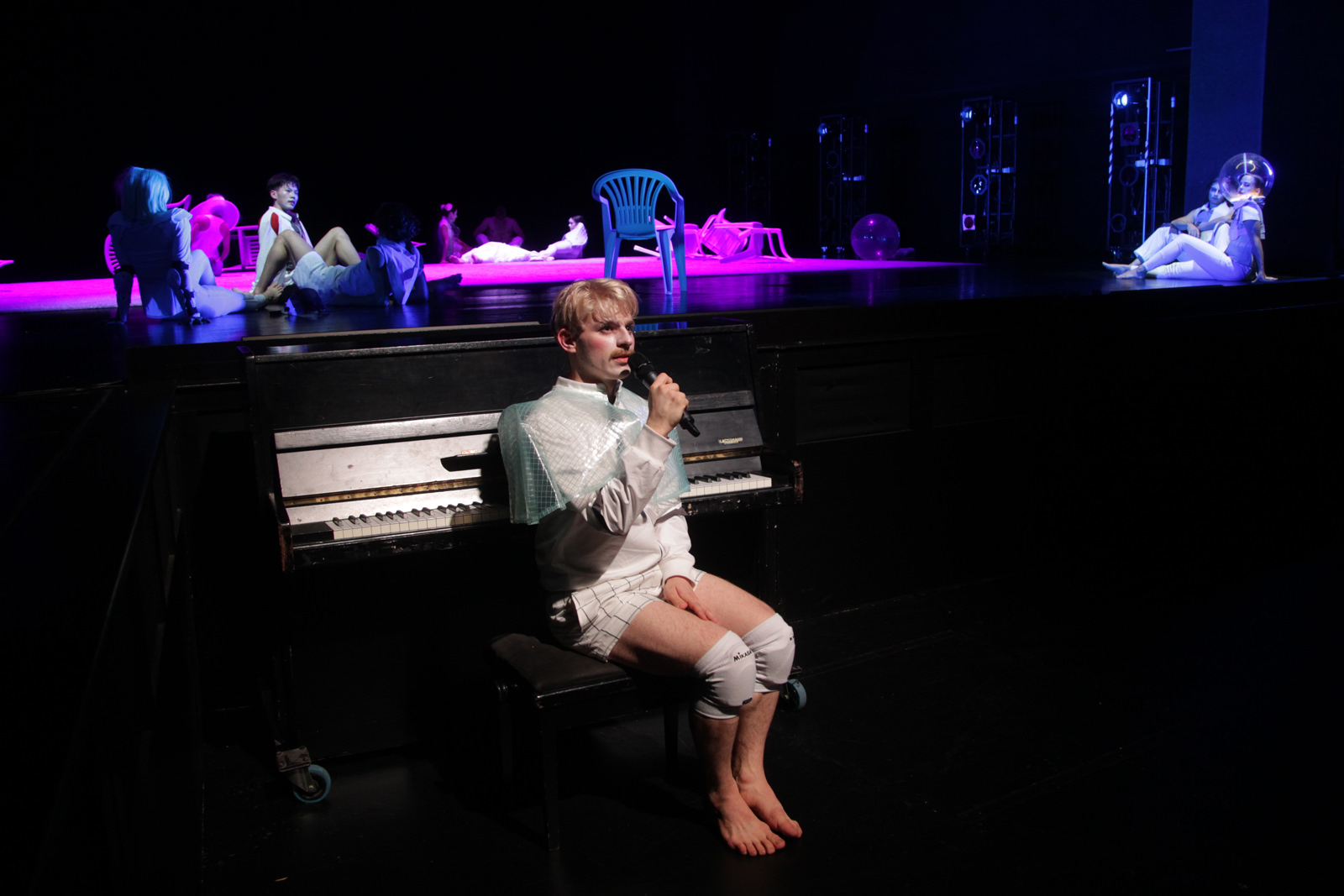 Die bedrückende Aussage von "Geister (Say Goodbye)" geht extrem unter die Haut. Als Stück der Stunde, auch zur Bekräftigung der Fridays for Future-Bewegung, hat es das Zeug, in die Tanzgeschichte einzugehen.
Christine Adam // "Wenn der Mensch wieder zum Tier wird"
Neue Osnabrücker Zeitung // 11 nov 2019
9 / 13 / 22 / 29 nov + 3 / 6 / 14 / 26 dec 2019 Theater Osnabrück
Acting on an invitation extended by Theater Osnabrück, Ben J. Riepe creates a choreography for Dance Company Osnabrück. Following the first work in the series, the GEISTER | GHOSTS fragment, which premiered in November 2018, confronting humans with the ephemeral in-between realms of the digital age, Riepe, together with the Osnabrück dancers, approaches the topic of those "ghosts" that humans create themselves in the Anthropocene, an age determined by human intervention, in turn massively influencing earth and the climate. At the end of this development, there is a great farewell – that of the humans towards earth. And so, "Geister (Say Goodbye)" is a swansong to humanity, a humanity that, as a large-scale cosmic experiment, is threatened with failure, yet smiling to the last, because the world's history will continue without it, while humanity itself may end up as nothing more than a spectral side-note to earth's history.
In a circulating game of chromaticity, light, projection and futuristic costume elements, Ben J. Riepe, recently awarded the Tabori award, and his eleven protagonists develop a highly physical movement vocabulary, leading humanity from the vertical into the horizontal sphere as if in a reverse evolutionary movement. Prototypical gestures of being human and "dehumanised" movement are put in ghostly parallel, and the emerging chaos of the oncoming end is celebrated in an almost euphoric party mood as much as the lost world order is mourned. For "Geister (Say Goodbye)", Ben J. Riepe asked every company member for a personal farewell letter that will be performed this evening in extract, quotes or in song. In movement, dance and language, live singing, new and old sounds, from electro to Vivaldi, and not least in a wealth of large and small "goodbyes", Riepe creates a farewell to humanity that permits analogies in, to slapstick and vaudeville as well as to Hieronymus Bosch's paintings. And yet, arising melancholia is always countered by winking irony – because for the world as well as for humanity dancing towards farewell, it remains true: "The show must go on."
Choreography: Ben J. Riepe
Dance/Performance: Dance Company Theater Osnabrück – Teresa Vega Alcázar Díaz, Ayaka Kamei, Gabriella Lemma, Laura Martín Rey, Marine Sanchez Egasse, Ana Torre, Petr Buchenkov, Neven Del Canto, Riccardo Maria Detogni, Hampus Larsson, Yi Yu
Stage, Costumes: Ben J. Riepe, Gwen Wieczorek
Composition: Misagh Azimi
Choreographic Assistance – Theater Osnabrück: Leonardo Centi
Dramaturgical Support: Ben J. Riepe Team
Dramaturgy – Theater Osnabrück: Patricia Stöckemann