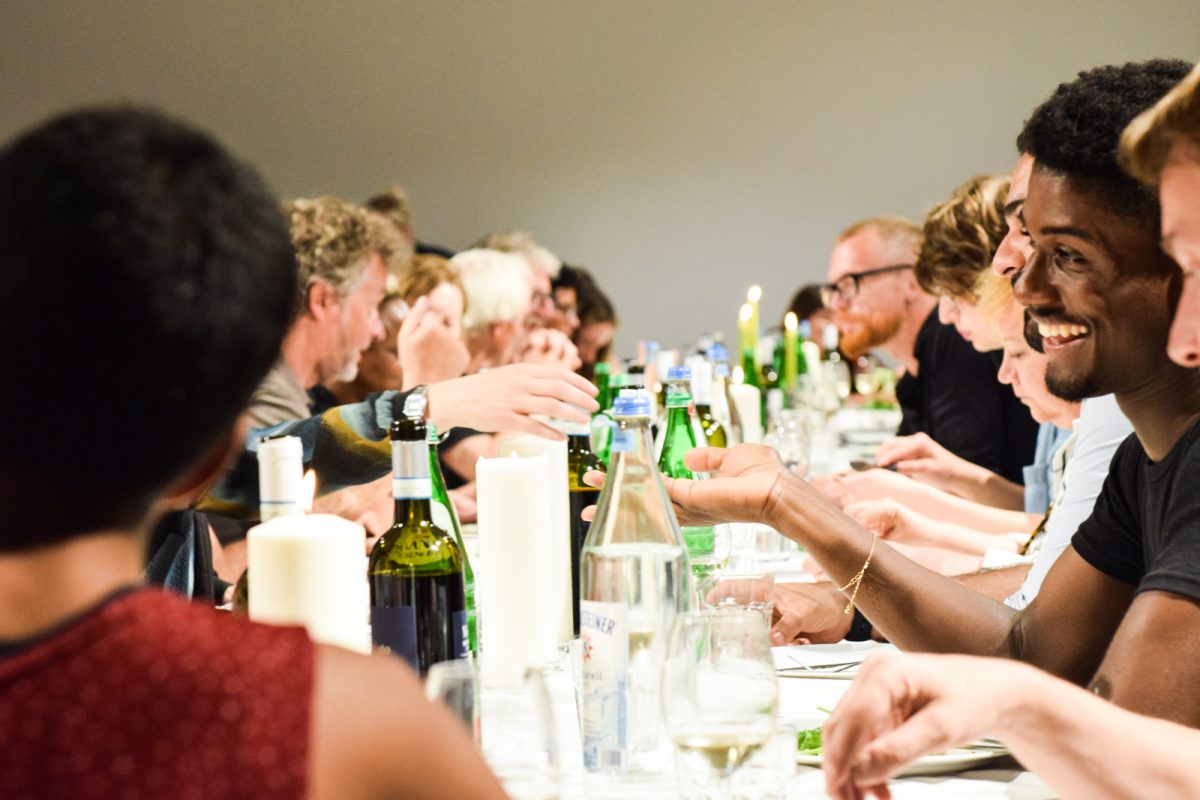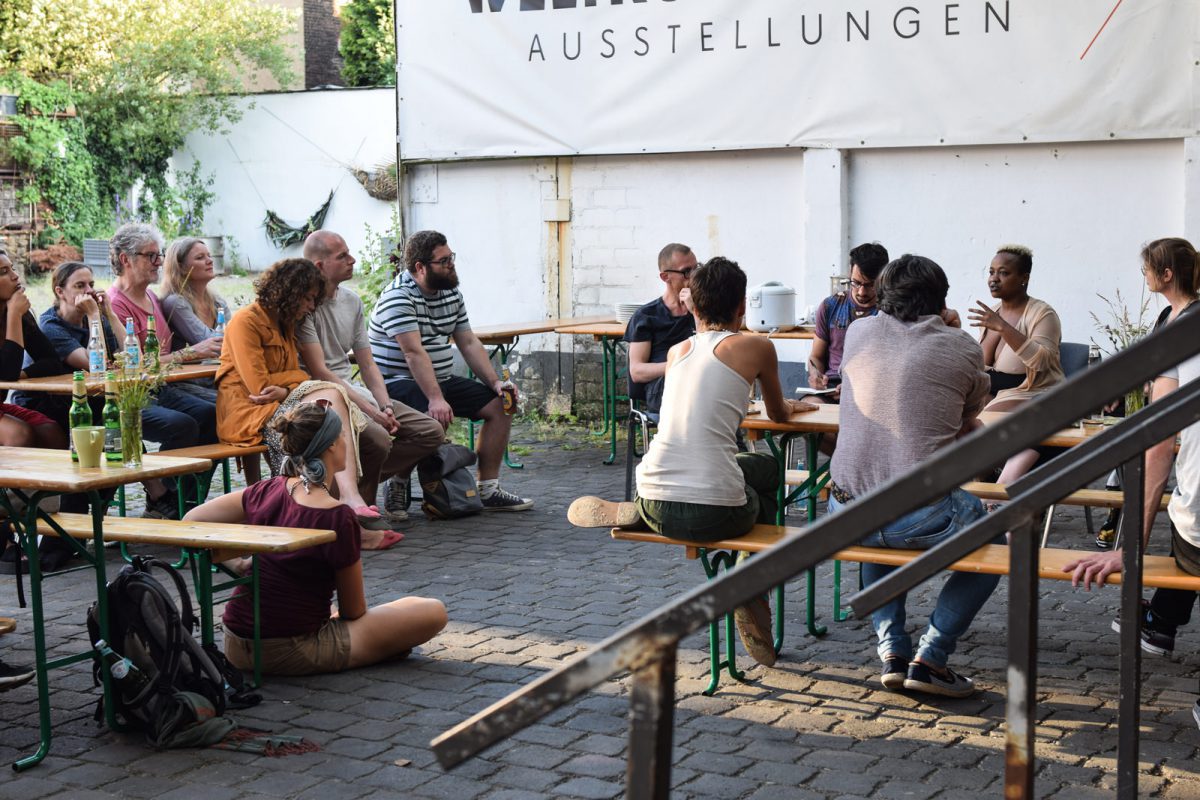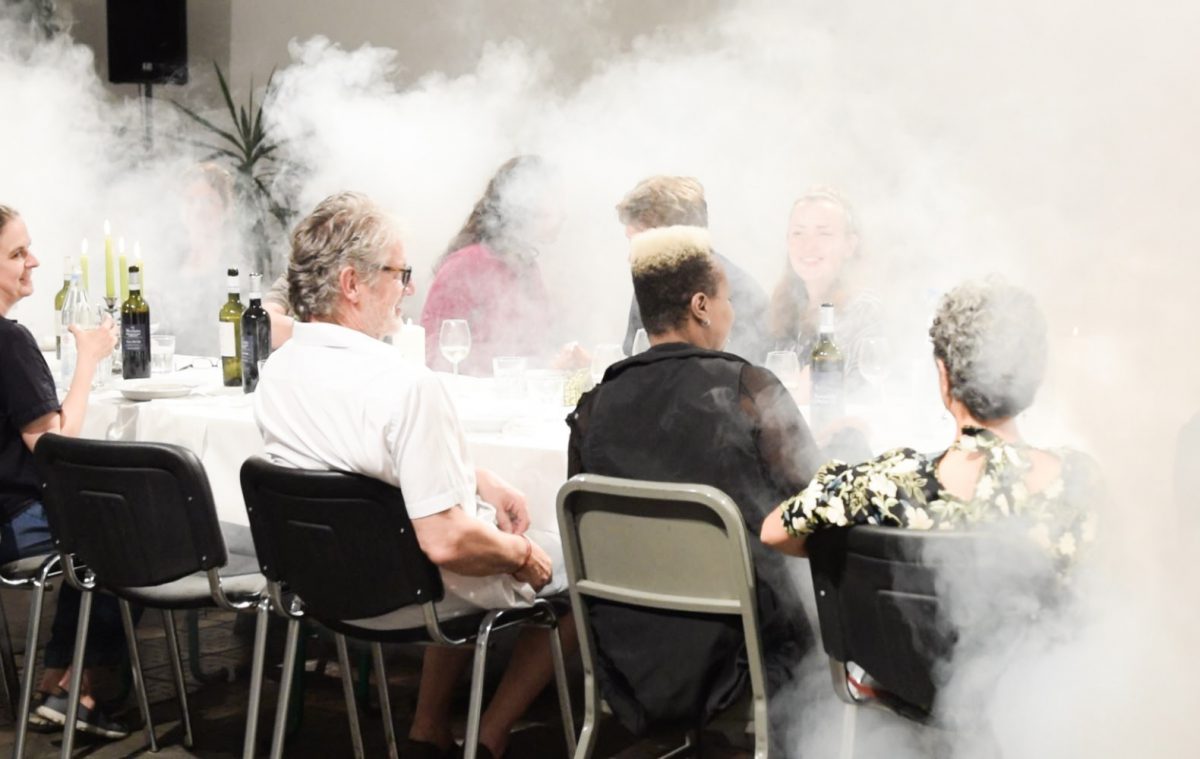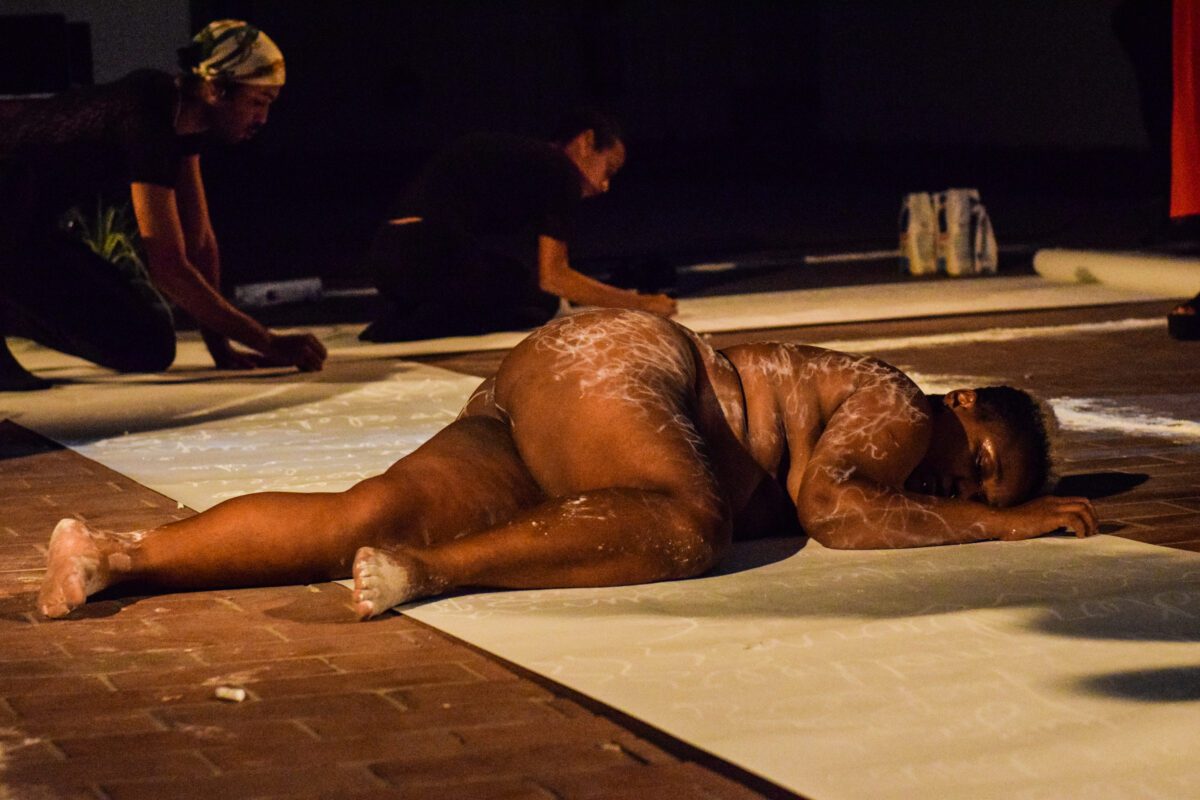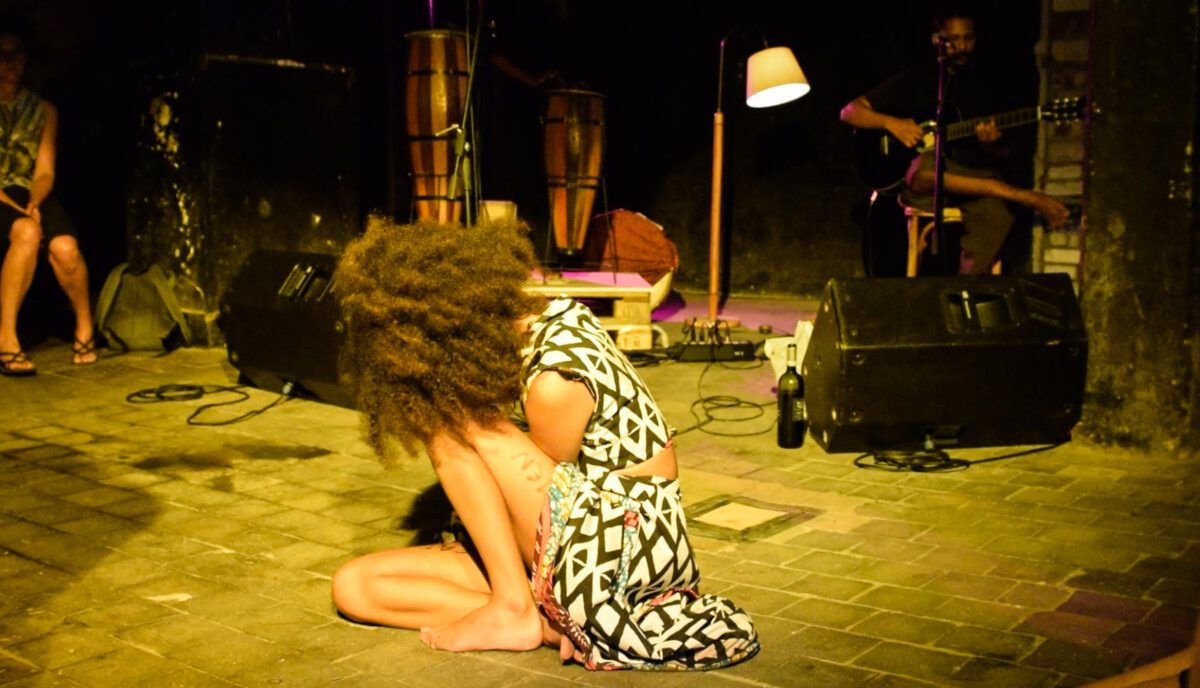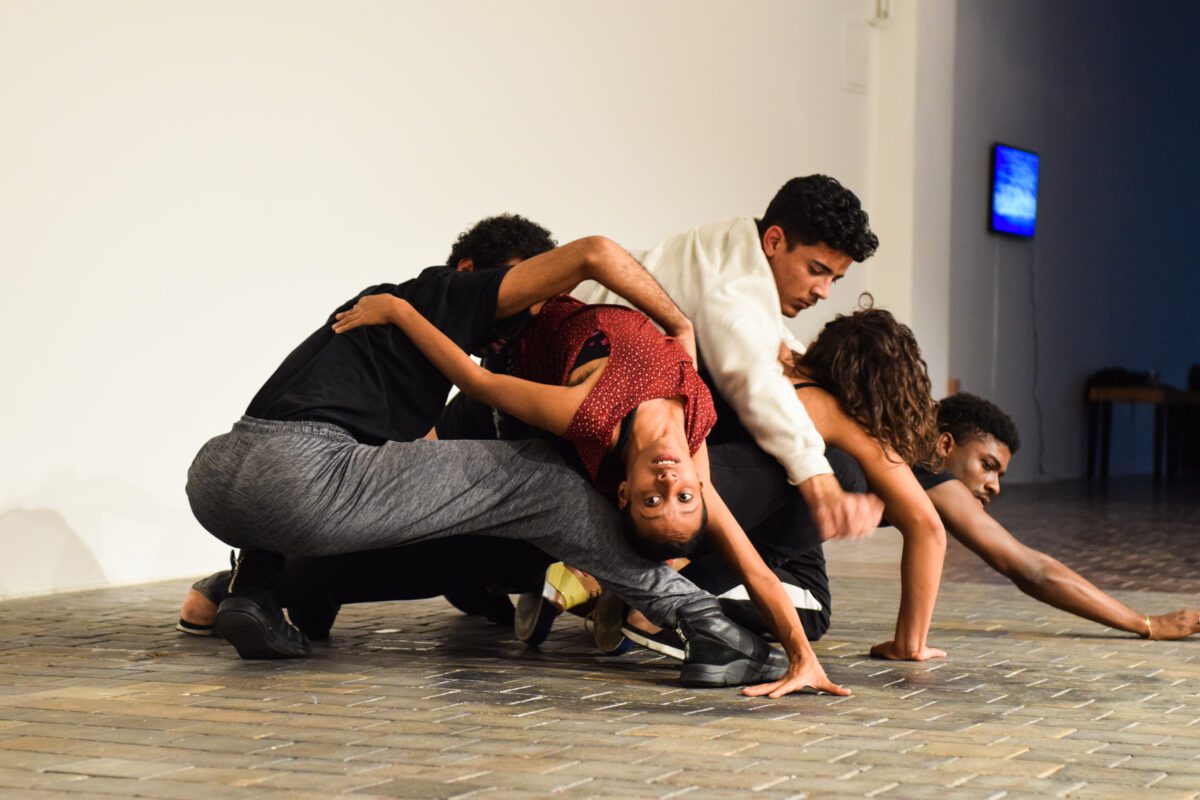 ---
MEDO/ANGST Summer School
Weltkunstzimmer Düsseldorf
12 jun - 5 jul 2019
The first WELTKUNSTZIMMER Summer School MEDO/ANGST took place from June 12 to July 5, 2019 in cooperation with the Ben J. Riepe Company. The German-Brazilian project opened spaces for mutual learning, research and encounter. What does existential fear mean? What happens when fear becomes the engine of oppression and social exclusion? And how can lost freedom be recaptured? Open rehearsals, choreographed dinners, workshops, discussions, performances, parties and film screenings approached the subject of fear artistically and discursively.
Fear – ›Medo‹ in Portuguese – is not only a prevalent feeling in today's Brazil, but a global phenomenon. It disturbes the inhabitants of the favelas, artists, climate and LGTBQ activists alike – they are all affected by restrictions in their daily lives, which are born and fueled by the prevailing atmosphere of fear of the stranger and the other.
MEDO / ANGST, the new work of Ben J. Riepe, is an exploration of possible ways to counteract these social and political charges: in the sense of a self- and external survey, a comparison and – if you will – a search for the lost freedom in the art. For MEDO / ANGST, choreographer Ben J. Riepe works on and off stage with a team of company members and Brazilian protagonists.
The Summer School took place as part of the exchange project MEDO / ANGST by Ben J. Riepe with the production partners Baobá Produções Artísticas, the Centro Cultural Plataforma and the Goethe-Institut Salvador-Bahia and in cooperation with the Sommerblut cultural festival and the asphalt festival.
More information about the program here.
Dancers MEDO/ANGST: Sebastião Abreu, Sauane Costa, Thor Galileo, Wendel Lima, Aaron S. Davis, Tyshea Suggs
Artistic Directors: Janine Blöß und Ben J. Riepe
Team WELTKUNSTZIMMER: Stephanie Hartmann, Jolande Hörrmann, Martha Martens
Team Ben J. Riepe: Izaskun Abrego, Till Freese, Jessica Prestipino, Gwen Wieczorek
Video und Photo: Lisa Viezens | vimeo: vimeo.com/lisaasmara
The WELTKUNSTZIMMER Summer School was funded by the Kultursekretariat NRW, the Ministry of Culture and Science of the State of North Rhine-Westphalia, the Kulturamt of the City of Düsseldorf and Rheinbahn AG.