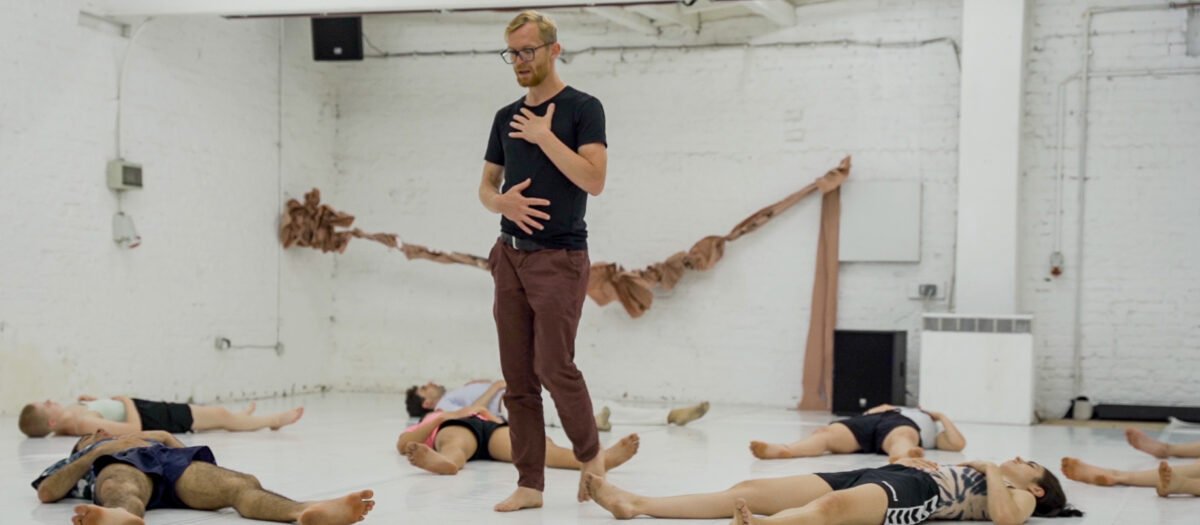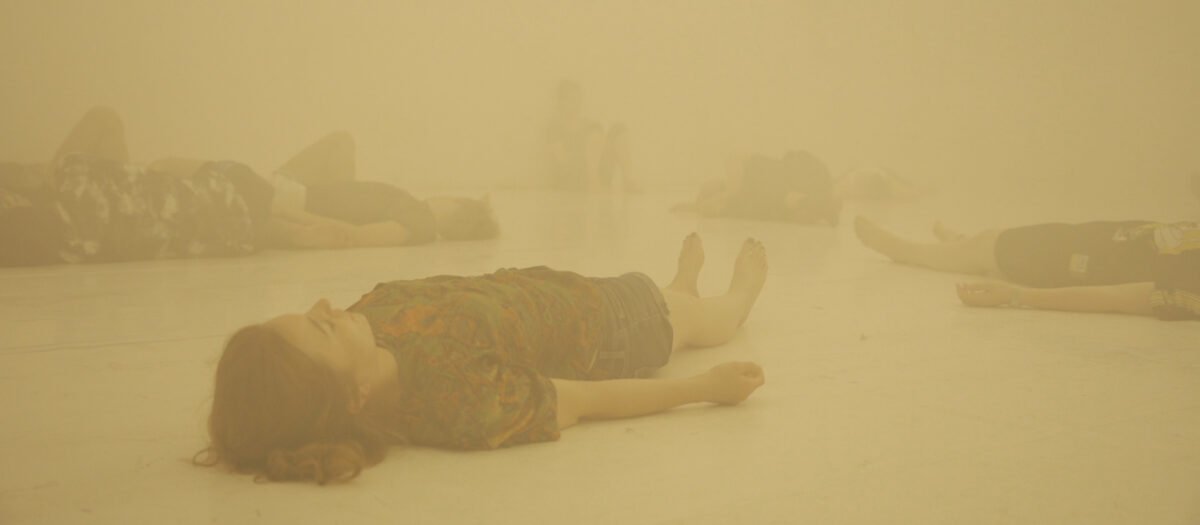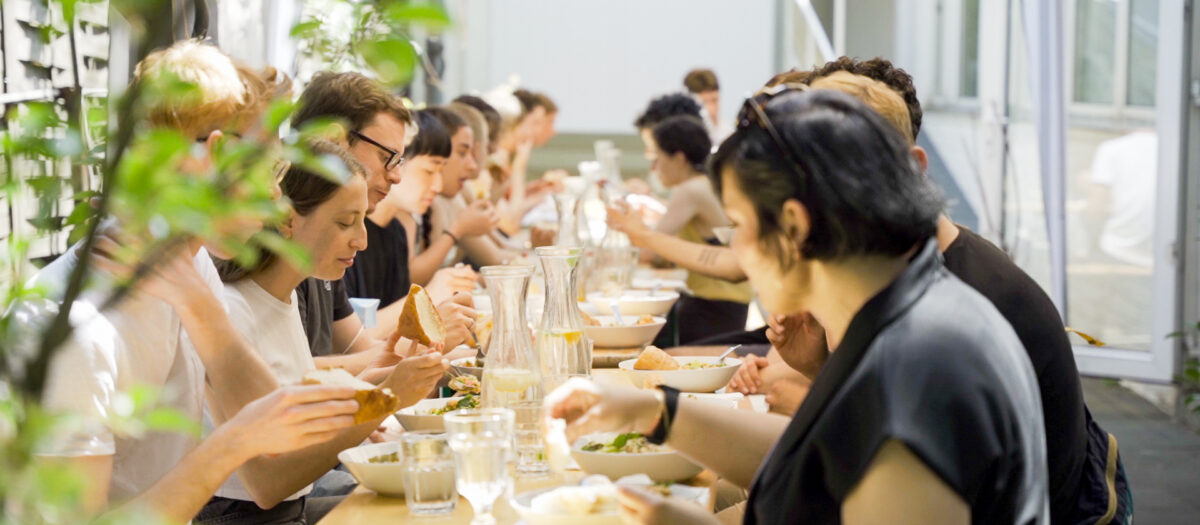 ---
"What about the Body?" - School of Experience
a project for and with students
feb - sep 2021
"What about the Body?" – School of Experience is a three-module project for and by students* of four faculties. The project was initiated by Düsseldorf choreographer Ben J. Riepe and his team, and for the first time, it was realised within the framework of #TakePart, a support grant programme by the Fonds Darstellende Künste with funds provided by the Federal Commissioner for Culture and Media.
The School of Experience deals with artistic questions on reality and on the relevance of our physical and sensual live experiences. With students from different departments we embark on a three-module journey to contrast our traditionally exclusively cognitive path to perception with a resonant physical as well as sensual space, nourished by one's own physical experience in times of increasingly digital meetings. Together, we explore how to find the way back into, to, and with our bodies, and we broach the issue of the effects and differences of digital encounters and physical co-presence in real space as well as shining a light on them during specific tools and experiences as well as in various performative and participatory formats, both in nature as well as indoors, in virtual and analogue spaces. In contrast to an exclusively cognitive "schooling" which often neglects the experience and does not allow for it or the inclusion of one's own prior set of experiences, this School of Experience emphasises the development of exercises and practices that lead to intuition – and, therefore, to creativity. Through a comprehensive, as sensually experienced, understanding of performative arts and artistic processes we also try to broaden the scope to gain experience in dealing and acting with and in this "new world" of ours as well, with all its utopian and dystopian implications for society.
Schule des Erlebens "What about the Body?" – Documentation
Artistic Direction: Ben J. Riepe
Concept: Ben J. Riepe, Nassrah-Alexia Denif
Performance: Igor Sousa, Jolinus Pape, Leonie Türke, Paula Pau
Project Management: Jan Kollenbach
Visual Communication: dasbuero.
Foto/Video Documentation: Lisa Viezens
Sound Technic: Finn Fox
Team Ben J. Riepe: Izaskun Abrego (Coordination), Janine Blöß (Dramaturgy), Jessica Prestipino (Project Management BJR Productions), Philipp Zander (Technical Direction), Robert Schulz (Project Management FREIRAUM), Víctor Zapata (Choreographic Assistance)
"What about the Body?" – Schule des Erlebens is a project by Ben J. Riepe and Team.
Supported by the Fonds Darstellende Künste with funds from the Federal Government Commissioner for Culture and Media, the Ministry for Culture and Science of the State of North Rhine-Westphalia and the Cultural Department of the City of Düsseldorf.
Universities/Partner
Heinrich Heine University Düsseldorf
Prof. Dr. Timo Skrandies
Department of Art History
Jun.-Prof. Dr. Maren Butte
Department of Media and Cultural Studies
Academy of Media Arts Cologne
Prof. Mischa Kuball
Media and Fine Art
Folkwang University of the Arts
Prof. Stephan Brinkmann
Institute of Contemporary Dance
Modul #3
Summer School Campus during the Summer School »Sainte Réalité« Senses, Science and Sessions. More Info here.
Summer School »Sainte Réalité« Senses, Science and Sessions

3 - 12 sep 2021