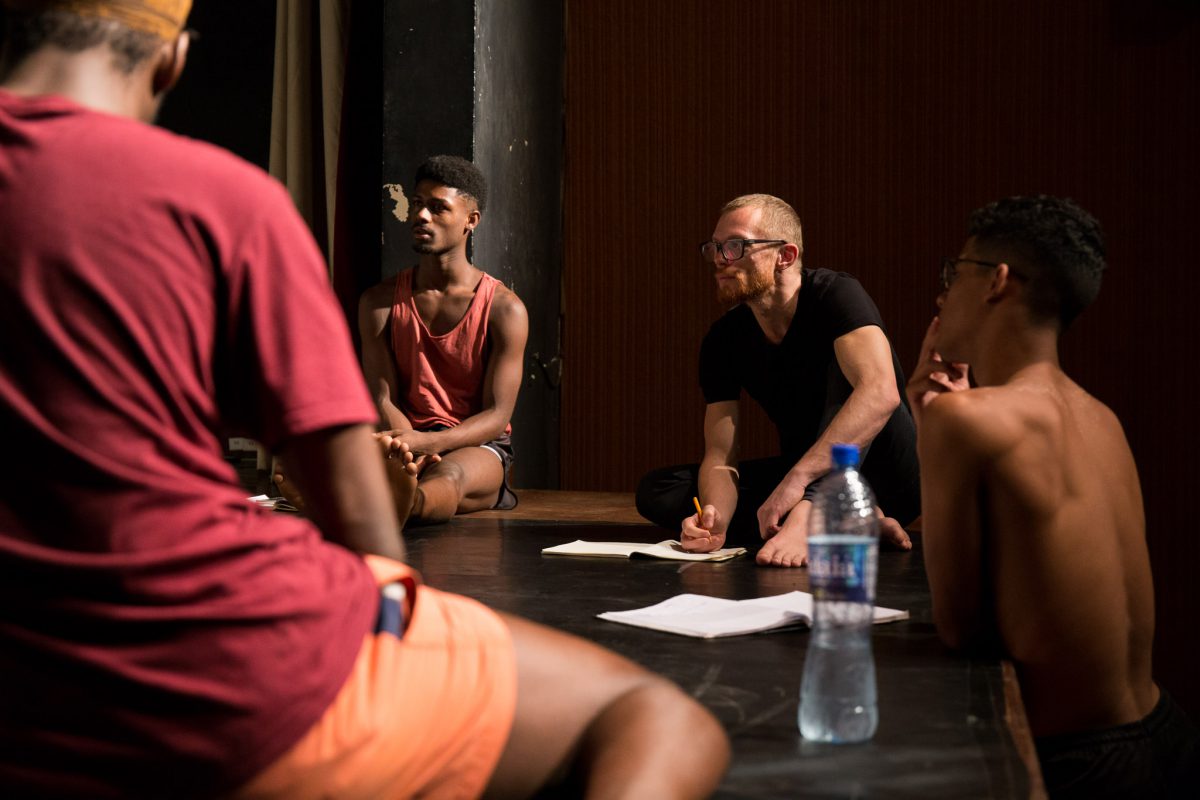 ---
Summerschool: MEDO/ANGST
in coopertion with Weltkunstzimmer Düsseldorf
Learning together, artistic experiments, transcultural exchange, interdisciplinary
discourses – the open format of the WELTKUNSTZIMMER Summer School will take
place for the first time in June/July 2019!
Art breaks down boundaries, questions the existing, empowers and creates new
freedom. A cosmopolitan and diverse society is characterised by a variety of artistic
expressions and cultural practices. The Summer School invites artists, cultural
workers, activists and interdisciplinary experts to approach contemporary issues
from a variety of contexts. Transcultural encounters across borders, across
continents in particular, should be stimulated by the means of art and, at best,
should manifest themselves in long-term networks. The participants live and work in
our guest studios right next to the WELTKUNSTZIMMER exhibition halls. Artistic
positions in fine arts, performing arts and music are equally invited to an open-
ended, experimental and cross-genre experimentation on site. This intense time of debate is to lead to unusual, artistic presentations and social discourses. The Summer School will be opened frequently to a wide audience throughout the entire program. In the form of workshops, presentations, concerts, performances, workshop situations, film screenings, expert discussions or exhibition formats, the subject of the respective summer school can be experienced on the most varied levels.
With a smaller group of dancers and other artists, common forms of presentation were developed around the topic of fear. After further stays in Salvador de Bahia in January/February 2019 and in March/April, a first work-in-progress presentation of this newly forming Brazilian-German group will be made at the VIVADANÇA Festival Internacional. Further appearances are planned as part of the SOMMERBLUT Festival in Cologne and the ASPHALT Festival in Dusseldorf. Beyond these presentations, the multi- week summer school enables an intensive artistic exchange and makes joint research, learning and encounter visible to a wide audience. Insights into the creative process, the artistic working methods, the own positioning before and after, open rehearsals, choreographed dinners, performances and practical workshops invite you to experience something virulent. Open talks, expert discussions and film screenings approach the subject of fear.
We will post insights, perspectives and updates here. more info also here: weltkunstzimmer.de