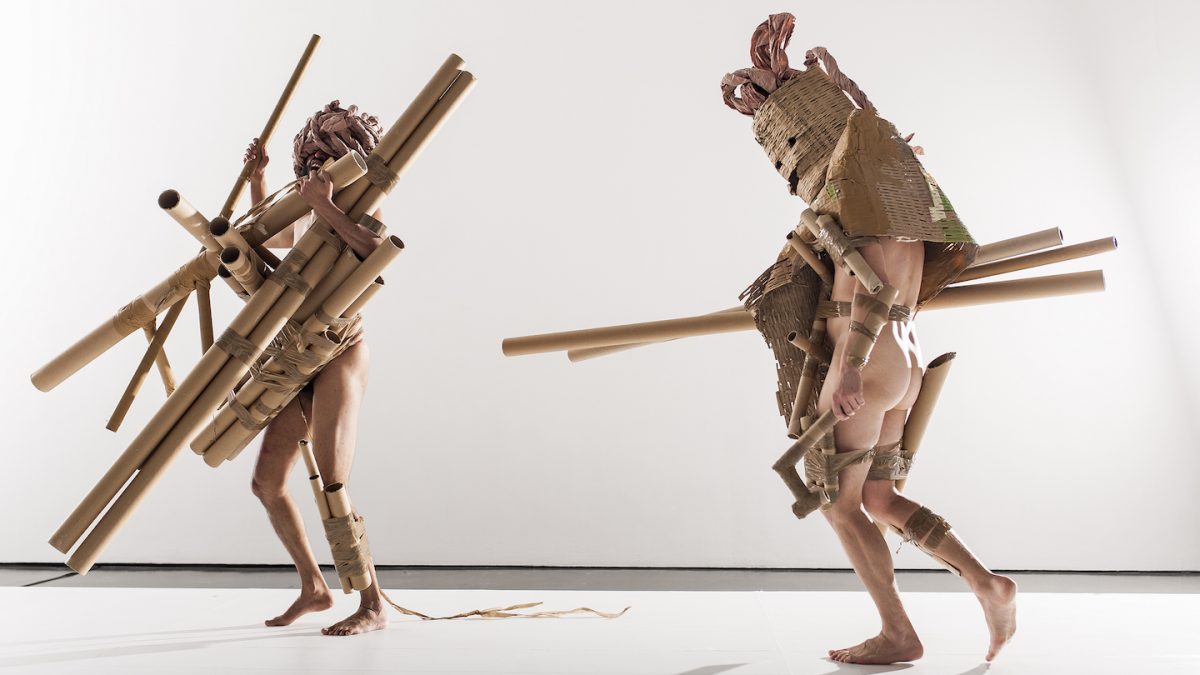 ---
CREATURE
Exhibition // Installation // Transformative Performance during DC Open
Friendly Takeover: Ben J. Riepe @ Kunst & Denker Contemporary
4 - 6 sep 2020
When galleries and institutions, curators* and a public with a keen interest in the arts issue invitations to "DC OPEN" throughout Düsseldorf and Cologne, the Rhineland will once again become the centre for the visual arts from September 4th to 6th. For this 12th edition of the renowned art weekend, I was asked to perform a sort of "friendly takeover" by Kunst & Denker Contemporary, occupying and transforming their spaces by means of my topics and modes of operation. This wonderful invitation came about due to my current manifesto for an approach across the arts and a new interdisciplinary collaboration with the sciences, published in the yearbook of trade magazine "tanz" under its original title "NEUE WELT (NEW WORLD)".
Gallery Kunst & Denker Contemporary, located on Düsseldorf-Unterbilk's Florastraße, will exhibit pictures by Alexander Basile alongside impulses taken from current and past works during all of DC OPEN. At certain instances, the public may immerse itself in the experience produced by the transformative and space-sensitive performance CREATURE– it enables a change of perspective in the white cube, from within the context of the GESCHÖPFE rehearsals. Together with the audience, CREATURE lets us embark on a search for the origins of community and the way we carry responsibility for each other. Speaking of responsibility: In accordance with all the prevalent hygiene regulations, CREATURE will partially be staged in the gallery's outdoor area and partially in the well-ventilated indoor spaces, while face masks remain mandatory and a visit is possible in small groups at a time. Admission is free, and a prior reservation is not necessary.
The transformative performance 'CREATURE', developed within the context of rehearsing the production GESCHÖPFE in 2020 for the spaces of Kunst & Denker Contemporary, allows a change in perspective in the White Cube.
GESCHÖPFE is a production by Ben J. Riepe and team, coproduced by tanzhaus nrw.
Supported by the Ministry for Culture and Science of the State of North Rhine-Westphalia, the Cultural Department of the City of Düsseldorf, the Kunststiftung NRW, Fonds Darstellende Künste, BTHVN 2020 with funds from the Federal Government Commissioner for Culture and Media, the Ministry of Culture and Science of the State of North Rhine-Westphalia, the RhineSieg District and the City of Bonn.